BOTOX Cosmetics
Botulinum Toxin A, BOTOX, and XEOMIN®?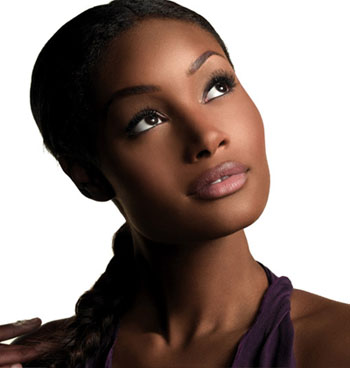 What is XEOMIN®?
XEOMIN®, like Botox, is Botulinum Toxin A and is manufactured by Merz Aesthetics. XEOMIN®, is a naked protein (no additives) which decreases the risk of you developing resistance to it. Because of this, XEOMIN® is now the treatment of choice for reducing and improving the appearance of fine lines and wrinkles in adults.
How Does XEOMIN® Work?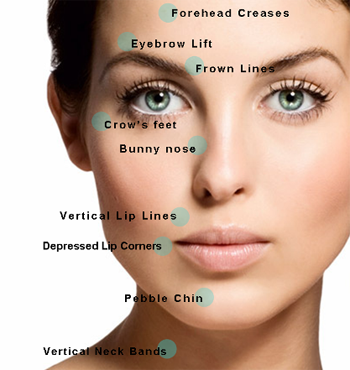 XEOMIN® helps fine lines and wrinkles by helping the underlying muscles causing the crinkling of the skin to relax and not contract as hard. Botulinum toxin type A - which is the active ingredient in BOTOX and XEOMIN® - prevent the muscle fibers from contracting by decreasing the signal to contract.
How Long Will XEOMIN® last?
Patients will start to see changes within 2-5 days and full affect in 7-10 days. Botulinum toxin type A - which is the active ingredient in BOTOX and XEOMIN® will last on average 3-4 months, but can last longer or shorter depending on the individual.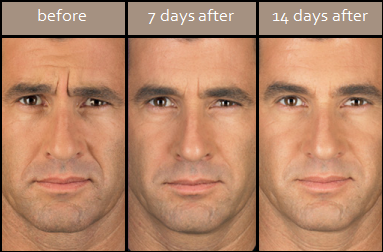 Is Treatment with XEOMIN® Painful?
Because the needles that are used are so fine, the pain associated with BOTOX® or XEOMIN® injections is considered very minimal and brief. For patients that are fearful, cold packs and anesthetic cream can reduce any discomfort. Nitrous oxide (laughing gas) is also available to our patients.
Important Safety Information
As with any medical procedure there are possible risks and side effects when using BOTOX® or XEOMIN®. Since this is a non-surgical procedure, the risks and possible complications are infrequent, minimal and temporary. Bruising may occur – avoid anti-platelets (aspirin-like products) or anti-coagulants (blood thinners) for 1 week prior to treatment to minimize bruising at the injection site.
The most common reported side-effects of BOTOX® or XEOMIN® treatment are headaches, respiratory infection, flu syndrome, temporary eye-lid droop, and nausea. Less commonly reported effects of BOTOX® or XEOMIN® are pain, redness at spot of injection, and muscle weakness. These symptoms are thought to be related to the BOTOX® or XEOMIN® injection and occur within the first week. Botox injection treatments should be avoided during pregnancy and lactation.