Dental Implants
Washtenaw Dental is Your Dental Implant Specialist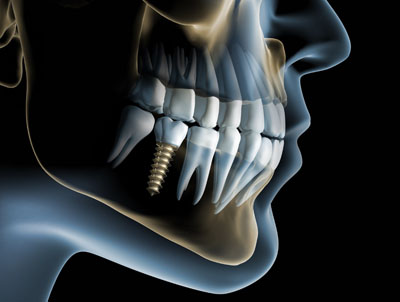 No one wants to loose teeth. But when this is unavoidable, dental implants is the next best thing to having your own natural teeth. Many people though are unaware of how they can benefit from dental implants. This includes people who have been told they need new dentures, when their problems can be easily and permanently fixed by good implant dentistry. Implant dentistry is a complex discipline that requires years of experience and expertise in areas such as cosmetic dentistry and sedation dentistry.
What are dental implants?
Simply, dental implants replace damaged roots of teeth. They are placed directly into the bone and within a short period of time fuse with the bone. This creates a solid foundation for any dental work that is needed. You will be able to eat and chew as you did before as well as having a life like appearance to your tooth replacement.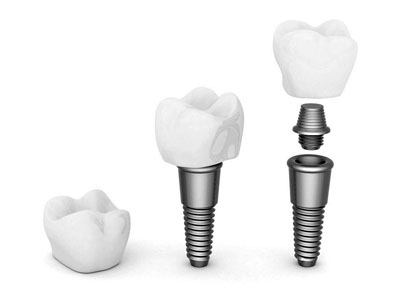 What are the benefits of dental implants?
There are many benefits to dental implants. Dental implants can replace a single tooth or replace multiple missing teeth giving support to the surrounding teeth and bone. They also provide a stable anchor for full dentures that can slip around on patients who do not have enough ridge for the denture to hold on to. The size, location, and quality of even one dental implant can improve your smile or totally ruin it. This makes it important to have someone experienced in cosmetic dentistry for most implant procedures.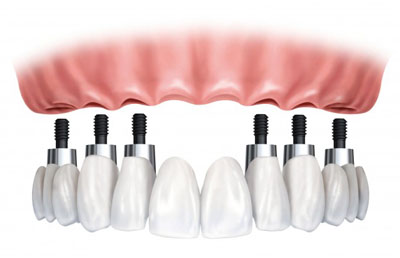 Sedation dentistry is an option for nervous patients. You may experience a sleep-like meditative state, completely at ease both physically and mentally. Our knowledgeable team will give you options on conscious sedation and help you choose the option that is best for you and your dental procedure.
For a FREE consultation to discover permanent, low maintenance implants as denture alternatives call us at (734) 485-4600.