Invisalign®
The Clear Alternative to Braces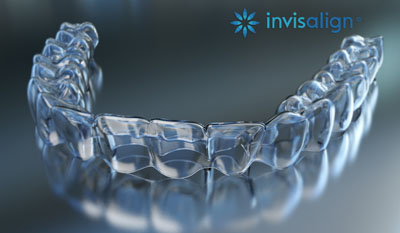 Invisalign is the ideal way to straighten your teeth and achieve the smile of your dreams. With 3D computer imaging system, a series of custom, clear aligners are made to move your teeth gradually. Each aligner is worn for two weeks before moving to the next aligner. The amount of movement needed will determine the time needed for treatment. 
How Invisalign Works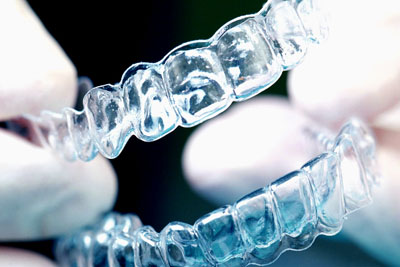 Invisalign applies gentle pressure to your teeth over a period of time to align the teeth. Instead of unattractive brackets and wires, the clear aligners apply gentle pressure to the whole tooth and not just on the bracket. The amount of movement will depend on your specific case and situation.
Benefits of Invisalign
As Invisalign contains no metal and is nearly invisible it is easy to see why it is the top choice of patients as well as doctors. Also, due to the ability to remove and clean the trays and your teeth, Invisalign is the top choice of  our Dental Hygienist. Oral hygiene can be very difficult to maintain with brackets and wires of traditional ortho treatment.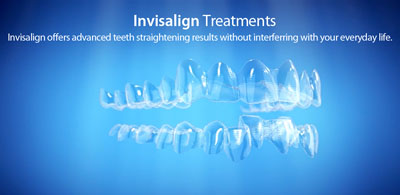 Invisalign is NOT painful
Because Invisalign gradually moves your teeth every two weeks versus traditional ortho makes large changes every 6-8 weeks the sensitivity is much less with Inisalign. There is a feeling of mild pressure with each new tray for the first dayor so, but this is just the indication that Invisalign is working.
Invisalign Affordability
Most patients are unaware that Invisalign cost is very similar as traditional orthodontics. Orthodontic treatment can range from 2,700.00 to 7,000.00 depending of treatment that is needed. The average for most patients is around 5,200.00. We offer interest and no-interest payment plans.
Invisalign Questions
We invite you to come in for a FREE Invisalign consultation and 3D scan. At that time you can ask any questions that you still might have and see our Invisalign 3D simulator and how your treatment plan might look.