Meet Our Doctors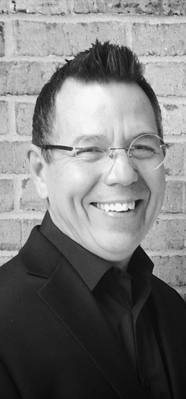 Dennis Donoho, DDS
Dr. Donoho graduated in 1979 from University of Michigan Dental School. Prior to attending U of M, Dr. Donoho obtained his Bachelor's degree in Physiology at Michigan State University. He has been practicing in the Ypsilanti area since his graduation from dental school. Dr. Donoho is a member of the American Dental Association, Michigan Dental Association and the Washtenaw District Dental Society. He is also a member of the Francis B. Vedder Crown and Bridge Society. Education is very important to Dr. Donoho and his dental team. Dentistry is ever changing with new products and techniques. They believe in keeping their skills excellent and current, accumulating 75 to 100 hours annually of continuing education.
Dr. Donoho looks forward to helping you obtain your dental goals. His mission is to help you achieve optimum oral health by providing excellent quality dentistry in a professional, understanding and caring atmosphere. Your confidence will increase and you will be smiling as your dental goals are being met. Dr. Donoho has treated a lot of wonderful people over the years that he now considers to be friends. New patients are always welcomed and he looks forward to meeting you.
When Dr. Donoho is not practicing dentistry, he looks forward to spending time with his family and playing his guitar. Dr. Donoho is also a songwriter and has performed at several songwriter venues in Nashville. You can find his songs under Denny Donoho on iTunes and Amazon.
Washtenaw Dental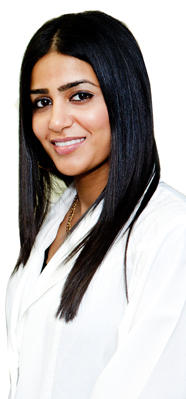 Nazli Asrar, DDS
Dr. Nazli Asrar is Canadian born and raised, a talented and trusted Los Angeles dentist who graduated from
University of Southern California, School of Dentistry
. There she received her Doctorate in Dental Surgery. Dr. Naz makes it her top priority to stay up to date on the latest techniques, materials and procedures in the dental field especially in cosmetic and reconstructive treatments. Dr. Asrar is Board Certified by the
American Academy of Facial Esthetics
in the use of
BOTOX
.
Dr. Naz is known for her warm and comforting personality as well as her upbeat positive attitude. She has been said to have a light gentle touch and talks her patients through every step towards dental improvement. She takes her time with all of her patients and puts them at ease by answering any and all questions regarding their procedure options. "My goal with dentistry is to gain my patients trust and at the same time help my patients understand the importance of dental care. Additionally I absolutely treasure the progress in my patient's smiles and helping them achieve the look they have always wanted."
In her spare time Dr. Naz enjoys to travel, play sports and spend time with her family. She is very active in the "going green" community and also plays an active roll in the World Wildlife Fund. Dr. Naz is also a public speaker for the bethematch.org foundation, which is a bone marrow donor program. On top of everything else, she makes it a point to take an annual trip with Dentists with out borders and help those less fortunate in achieving proper dental care.
Her favorite quote: Everything you can imagine is real – Pablo Picasso
Washtenaw Dental