BOTOX
Call today for a FREE consultation at 734-485-4600
BOTOX® Treatment for TMJ and Jaw Pain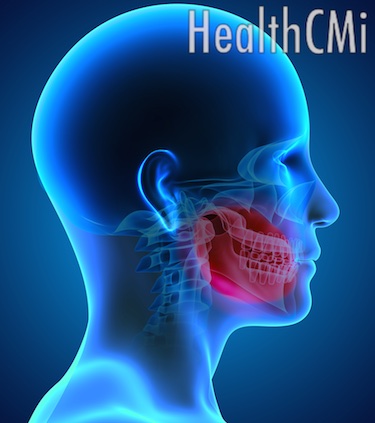 BOTOX® is used to relax the muscles associated with TMJ. When BOTOX® is placed in the muscles affected by soreness and discomfort, many of the symptoms are relieved if not eliminated. Teeth grinding and clenching can often lead to headaches as well as cracking and chipping of teeth and existing dental work. The injections often eliminate headaches and, in cases of severe stress, BOTOX® can even minimize lock jaw. Although BOTOX® treatment for these conditions is presently experimental; evidence indicates that it can be extremely effective.
How Does BOTOX® Treat TMJ and Migraines?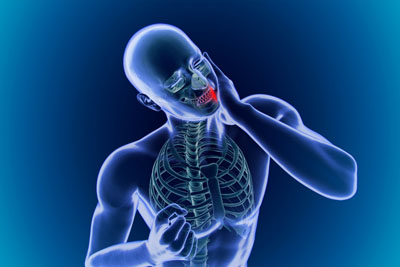 BOTOX® is a nonsurgical option to help overworked TMJ muscles by not allowing them to activate at full strength. For many people the clenching and grinding of teeth is unconsciously done when stressed or focusing on daily chores or even while sleeping. Since BOTOX® works 24hrs a day and is nonsurgical it is a great alternative for many patients seeking relief from pain.
How long is the Botox Treatment Procedure?
The doctor will assess the amount of BOTOX® and number of injections that will be needed for your specific situation. This will determine the length of the appointment. Still, it is reasonable for the treatment procedure to be completed within 10-30 minutes.
Is the Botox Treatment Painful?
Although the pain associated with BOTOX® injections is considered very minimal and brief, some patients are very fearful of needles. For patients that are fearful, cold packs and anesthetic cream can reduce any discomfort. Nitrous oxide (laughing gas) is also available to our patients.
What to Expect After the Botox TMJ Treatment?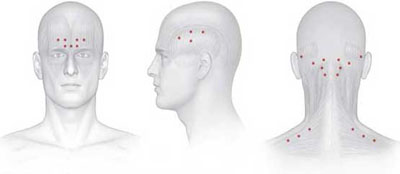 After the Botox TMJ Treatment muscle tenderness will start to disappear almost immediately but may take 10 days for full affect. There may be mild temporary bruising, numbness, or redness around the injection sites.
Because the Botox Treatment procedure is non-surgical and non-invasive, it is highly likely that the patient can return to normal activities immediately. However, to avoid spreading the toxin to other muscles, patients should not rub or massage the area injected with Botox and remain upright for many hours. Physical activity should also be limited for a time.
Risks, Limitations & Possible Complications of Botox Injections for TMJ Treatment
As with any medical procedure there are possible risks and side effects when using Botox for TMJ treatment. Since this is a non-surgical treatment procedure, the risks and possible complications are infrequent, minimal and temporary.
The most common reported side-effects of Botox treatment are headaches, respiratory infection, flu syndrome, temporary eye-lid droop, and nausea. Less commonly reported effects of Botox are pain, redness at spot of injection, and muscle weakness. These symptoms are thought to be connected with the Botox injection and occur within the first week.
Another limitation to Botox® injection for TMJ treatments is that there is a possibility of developing antibodies that would render the TMJ treatments less and less effective over time. This resistance could be delayed by using the lowest effective dose possible over the longest intervals of time. Botox injection treatments should be avoided during pregnancy and lactation.