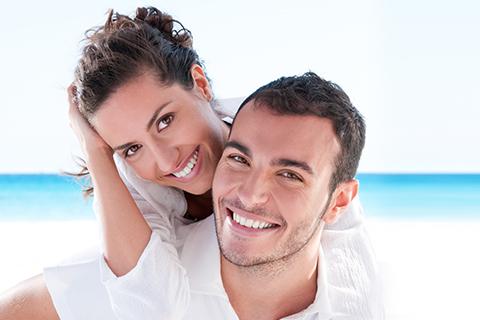 Teeth Whitening
Today's teeth whitening treatments are so easy, convenient and affordable that they've become a regular part of everyone's beauty routine. If you haven't tried one yet, you'll be happy to know that you have plenty of choices.
If you're pressed for time but still want the best that teeth whitening have to offer, KöR Whitening could be perfect for you. KöR Whitening is a deep bleaching whitening system. KöR Whitening is fast, safe and more effective than take-home whitening kits. Whether you're a busy professional, have a special event coming up or just want a smile boost, KöR Whitening is for you.
If you're the do-it-yourself type, an at-home teeth whitening kit might be right for you. First you would be fitted with a custom made appliance. Then you would apply professional grade whitening gel (available at Washtenaw Dental Associates) in the appliance and wear overnight. These professional grade teeth whitening kits produce excellent results over a longer period of time. 
Kör Whitening
If you're pressed for time but still want the best that teeth whitening has to offer, Kör whitening could be perfect for you. With Kör whitening, bright, white teeth can be yours in about an hour. Using light activated whitening gel, Kör whitening is fast, safe and more effective than take-home whitening kits. Whether you're a busy professional, have a special event coming up or just want a smile boost, Kör whitening is great for just about everyone.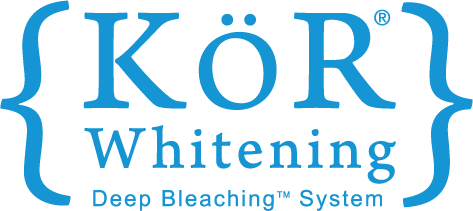 Dental Implants
It's almost impossible to feel confident when you smile if you're missing teeth. Cosmetic dental implants can change that. With dental implants, you get the best in function and aesthetics. Cosmetic dental implants are securely anchored in the jaw bone for maximum comfort and durability. The replacement tooth, or dental crown, is made of tooth-colored porcelain so that your dental implants look, feel and function just like your real teeth! Implants preserve the surrounding teeth and the jawbone. They are also easier to clean and outlast bridges and dentures! Learn more about Dental Implants at Washtenaw Dental Associates.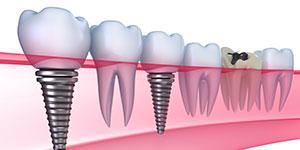 Porcelain Veneers
Years ago, smile makeovers involved multiple dental treatments over a period of several months. That's no longer the case, thanks to porcelain veneers. Porcelain veneers are ultra thin shells made of translucent porcelain that can be bonded to your teeth for cosmetic purposes. Extremely versatile and durable, porcelain veneers are an excellent option whether you want a total smile makeover or need to cover a chipped tooth, mask a cracked tooth, or close gaps between your teeth. They require little to no prepping and can often be applied in just one dental visit!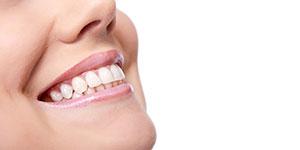 Cosmetic Dental Bonding
Cosmetic dental bonding is a versatile and affordable way to improve the appearance of chipped teeth, stained teeth and gapped teeth. As one of the most conservative cosmetic dentistry treatments around, cosmetic dental bonding requires little to no prepping and preserves most of the natural tooth structure. And it's fast, too! Dental bonding usually takes just one visit to complete.
 


Invisalign
Everyone's talking about Invisalign braces, and for good reason. Invisalign braces have completely transformed the way we think about and experience dental braces. With Invisalign braces, there's no worry about metal brackets and wires that are uncomfortable and unattractive. Invisalign braces include a series of clear plastic aligners that are virtually invisible and completely removable. You can eat what you want, drink what you want, and brush and floss more thoroughly to keep your dental health in top shape!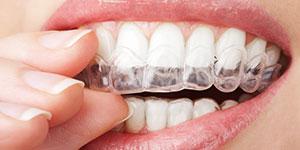 Smile Makeover
Tired of masking your smile because you don't like the way your teeth look? A smile makeover can be a big boost to your confidence and self-esteem. With a total smile makeover, chipped teeth, cracked teeth, gapped teeth, crooked teeth, stained teeth and gapped teeth can be completely transformed into the smile of your dreams. This is done through a combination of restorative and cosmetic dental treatments, including white fillings, cosmetic dental bonding, porcelain veneers, cosmetic dental crowns, dental braces, dental bridges and dental implants.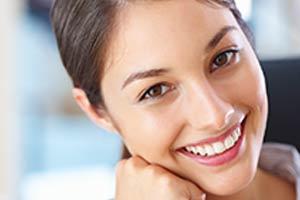 Botox and Dermal Fillers
When you think of cosmetic dentistry, you may not think of BOTOX® and dermal fillers. But the truth is, the appearance of your mouth and smile has a lot do with how attractive you look and feel. Today, cosmetic dentists have the skill and know-how to use BOTOX® and dermal fillers to enhance your lips, smooth lip lines, and eliminate wrinkles around the mouth to create a more beautiful and youthful appearance.
BOTOX® treatments are the most popular cosmetic procedure in the United States, simply because they work. BOTOX® injections target the wrinkles on your face, specifically on your forehead and around your eyes, and last up to six months per treatment.
Wrinkles are created when nerve cells within the muscles beneath your skin release acetylcholine, which in turn triggers a muscle contraction that creates wrinkles. BOTOX® disrupts the release of this chemical, keeping the muscle from contracting, thus keeping wrinkles hidden.
Facial Pain & Botox
If you're one of the 15 percent of adult Americans who suffer from chronic pain in your jaw, face, ears, or even if you suffer from headaches, you  may have a condition known as Temporomandibular Disorder (TMD) which is pain related to the temporomandibular joints (TMJ) that are located on both sides of your head.
TMD can present itself when you twist your jaw when opening or closing it, or performing side-to-side jaw movements.
You also may present symptoms such as tenderness in your jaw or the jaw muscles; pain near or in your ear; neck aches and headaches; pain in your jaw when chewing, biting or even yawning; difficulty in opening or closing your mouth, etc. You may notice that the pain/soreness is greater or presents more frequently in later in the afternoon or in the morning. Some experts believe TMD/TMJ also can be caused by stress, especially in people who clench their jaws when under duress.
Botox injections may be able to alleviate the pain. Occlusal BiteGuards can also alleviate TMD pain but are not necessarily a valid option for throughout the day. Learn more about BOTOX treatment for TMJ.